As a ISO9001 certified company by TUV with since year 2001, quality is all time long our Top Concern.
We establish Quality Control System in our team with technological force and some self-contained testing facilities, as well agreement with some authority labs for some testings.
Whole process quality control is our insist for both Standard and Special fasteners.
◆ Sampling Test
◆ On-site sampling & inspection for EACH shipment
◆ In-process control
◆ For Auto Parts, PPAP level 3 documentation could be provided
Samples of reports for reference as below:
1, 3.1B Certificate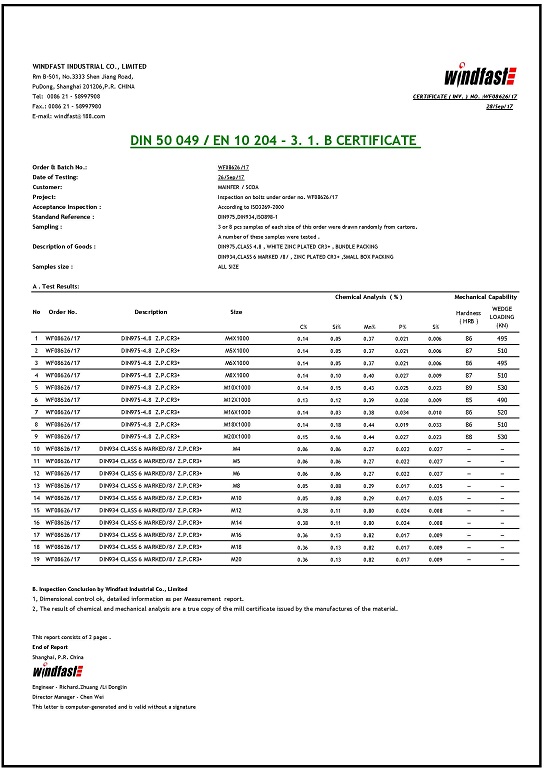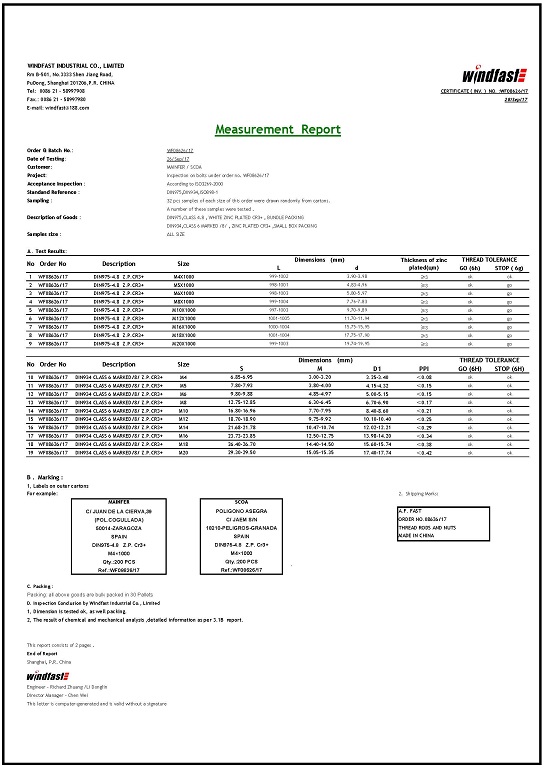 2, PPAP Level 3 Documents (Partial for reference)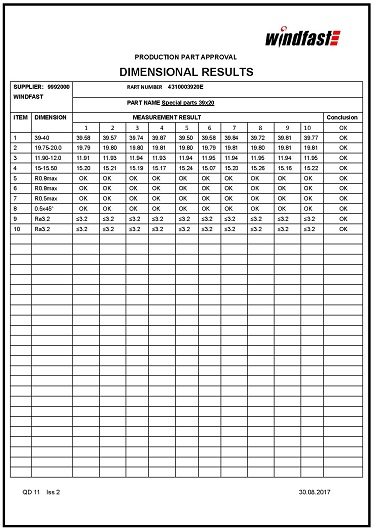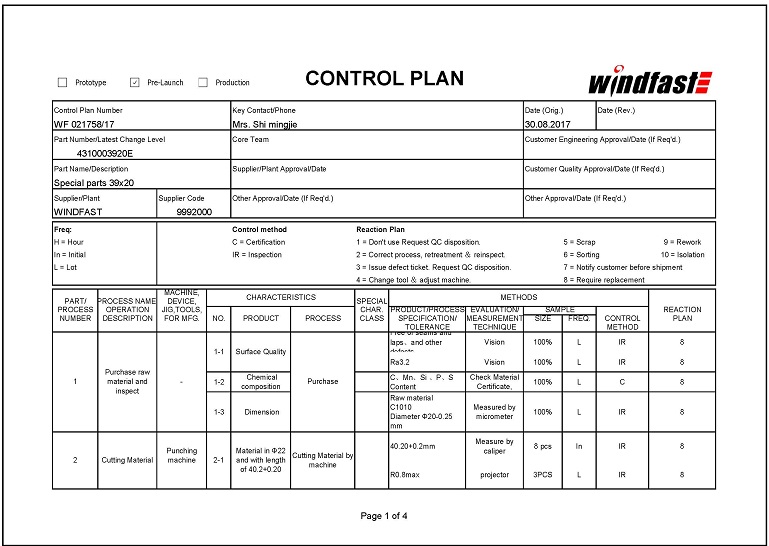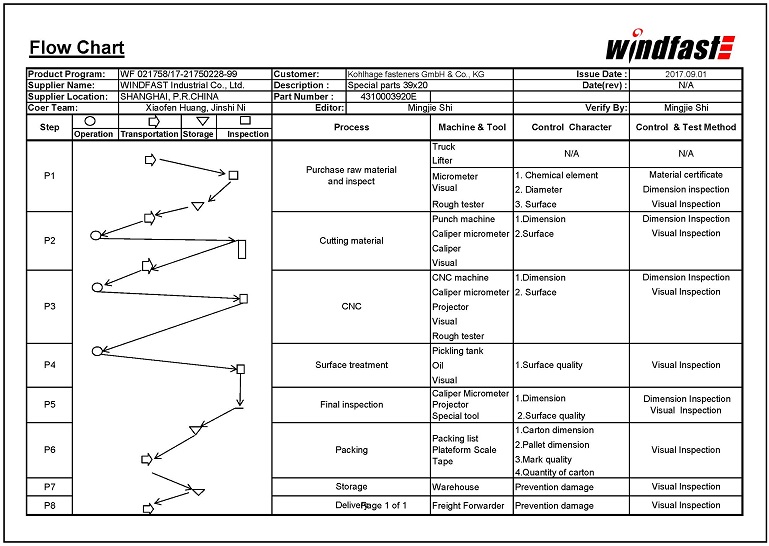 3, SPC & CMK